Electronic Consoles
Datafuel Barcode Reader System (DBRS)
The Barcode Reader Option enables organisations to use barcodes for identification of assets and personnel within the datafuel system.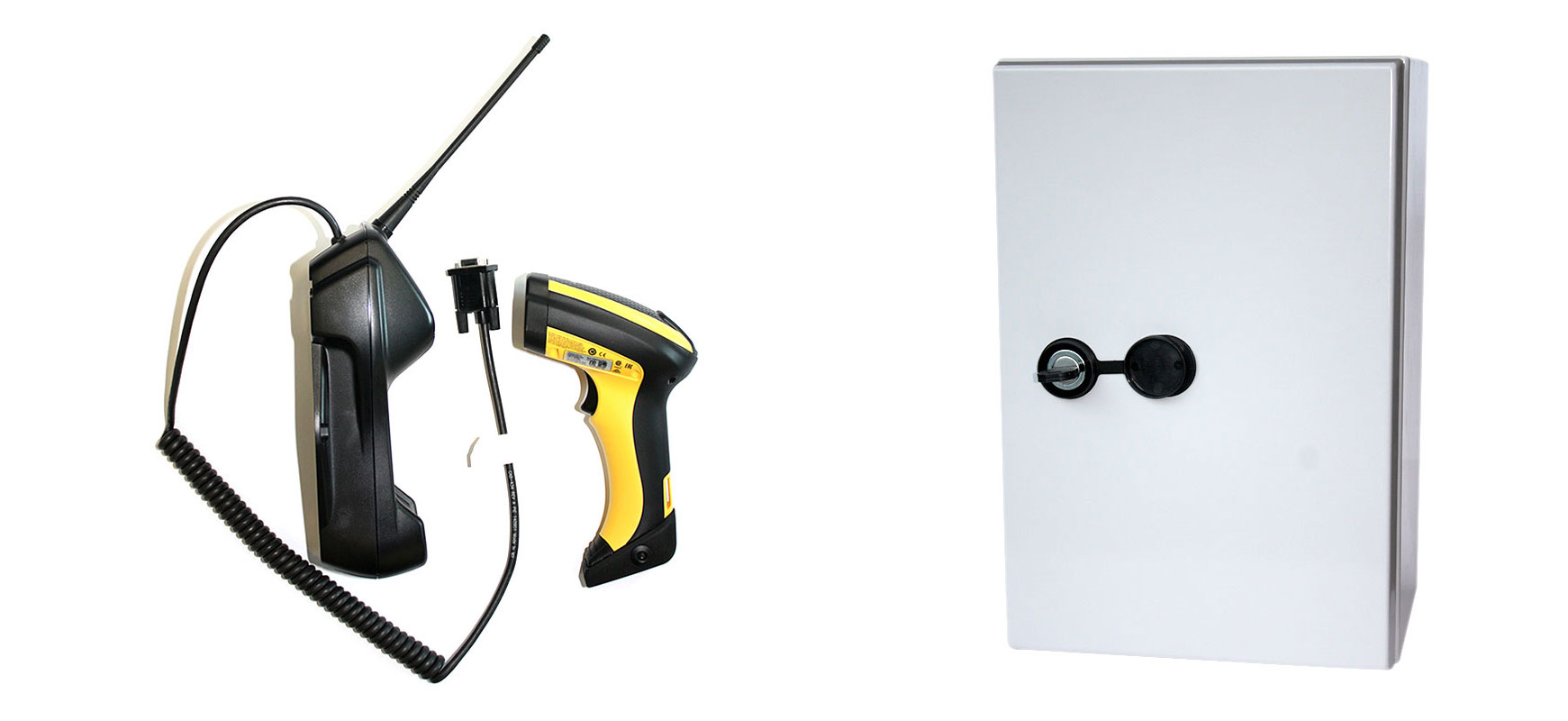 The Datafuel Barcode Reader System uses wireless technology and includes receiver and handheld reader. A barcode can be assigned to an asset, person or tank. The barcode media is different to other types of standard Datafuel keys and cards but otherwise system capabilities are the same.
The DBRS can be installed in a variety of physical configurations including stand-alone components or inside lockable cabinets. The handheld reader has an inbuilt coupling bracket enabling customers to install a fixed or retractable cable (not supplied by Datafuel).
The handheld reader is placed back on the charger after use.
The reader can be used in conjunction with other console keypad functions.
The DBRS option can operate with all Datafuel DF series consoles.
Features
Rugged casing (cradle withstands 50 x drops at 1.2 metres, reader withstands 50 drops from 2 metres)
Scanning range from contact to 1 metre depending on bar code resolution
Reader to receiver range 50 to 150 metres depending on frequency, point to point
Reader IP 65 rating
Readings per charge 30000
Charge time 4 to 10 hours