INDUSTRIES SERVED
Marine
Fuel management requirements can vary substantially from small/medium fleet operators to motor boat and yacht club sales to international shipping lines.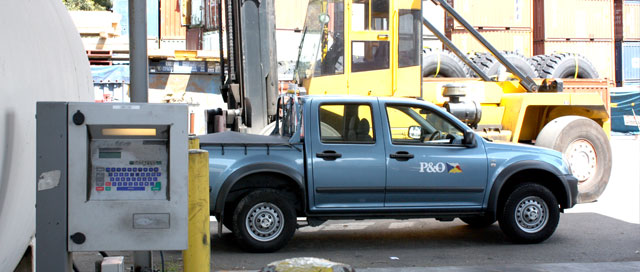 Datafuel systems have been installed at a number of marine based facilities.

Operations may include fuel dispensed to both floating vehicles and land based loading equipment.

Small/medium fleet operators may require low cost unmanned control over one or two pier based pumps.

Where fuel is sold to yacht or motor boat club members, or the general public, the equipment will need to meet National Measurement Institute requirements and issue receipts. In this regard system options are the same as unmanned fuel sales.

Larger shipping sites with loading facilities may have fixed tanks, mobile tankers and small tanks/trailers servicing dockside equipment. In these instances setup can be similar to Councils. See Industries Served – Government.

Datafuel consoles have been installed on piers, fixed and floating pontoons and on facilities adjacent to water.

A particular challenge for equipment within the industry is the operating environment including water penetration, high humidity and lightening. Corrosion can also be an issue with customers requiring stainless steel enclosures and stands.

The Datafuel technology can address these requirements individually or as part of a solution.