INDUSTRIES SERVED
Transport
Datafuel have installed a number of systems at single pump sites through to multiple local and national transport depots.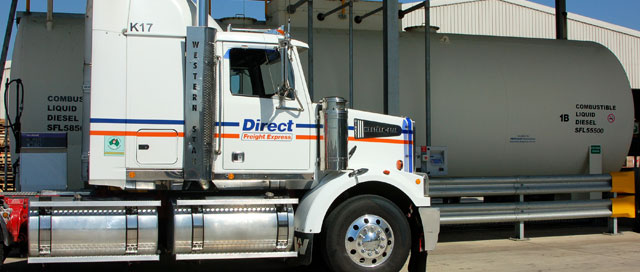 Transport company requirements can vary substantially from minimum cost single pump security, through to management of multiple local and interstate sites, trailers with onboard diesel consumption (e.g. Refrigeration) and use of fuelcards.

Transport companies may also use sub-contractors with or without their own vehicles.

Typical operations have Datafuel consoles installed at one or more fixed facilities controlling pump access. Fuel delivery and tank data is handled at the console, via the software or via the tank gauging system. Programming flexibility enables usage to be tracked by vehicle, trailer, driver, contractor (even one time use) and workshop.

Fuelcard data can be downloaded electronically and cash transactions can be added into the software to provide accurate consolidated information.

Equipment odometer and hour readings can be collected via a number of manual, validated and automated processes. These can be used to trigger integrated Datafuel maintenance software functions or exported into other company applications.