Electronic Consoles
Datafuel Electronic Wand System
The Electronic Wand Reader System (EWRS) enables vehicle/trailer identification through cable attached reader and permantly mounted disks on equipment. the ewrs can also read datafuel proximity keys providing enormous flexibility in operational control.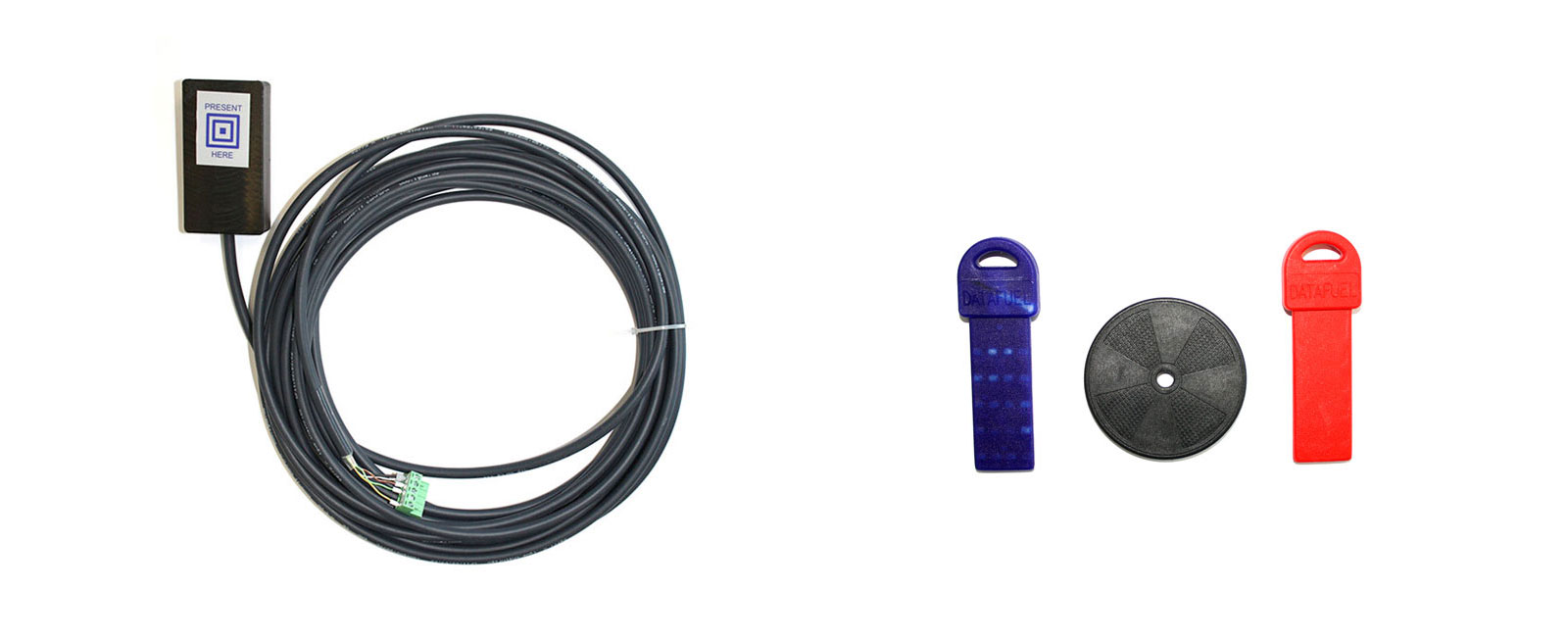 Some businesses want the simplest possible refuelling process where their personnel or vehicles do not carry keys or cards. The EWRS addresses this requirement at low cost. Scan a disk, pick a pump number on the keypad (if there are more than one pumps) and fill up. The transaction volume is recorded against the asset ID.
Some businesses want more transaction information. Simply change the software programming to also request odometer details, driver details and more. The EWRS also reads Datafuel proximity keys enabling additional combinations of operational process.
The EWRS option can be fitted to all Datafuel DF series consoles.
Features
Proven durable design
10 metre cable (length can be reduced if required)
IP 68 rated disks
Operates with Datafuel proximity disks and keys (purchased separately)